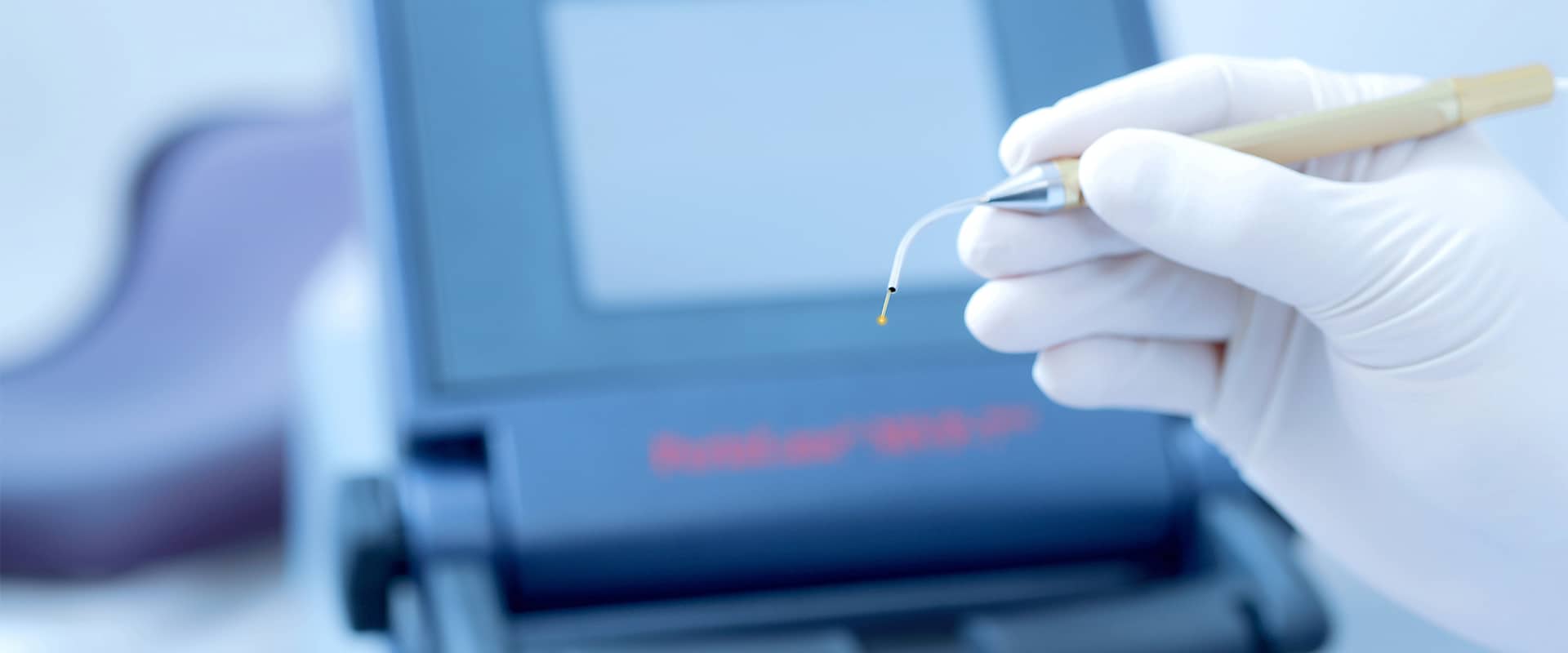 LANAP = Laser Assisted Regeneration (LAR)
An FDA-cleared laser treatment called the LANAP protocol offers a less painful, modern alternative to conventional surgery. LANAP=LAR is the only scientifically, research proven methodology that results in true periodontal regeneration, new bone growth and gum tissue reattachment. LANAP and LAR is accomplished with the PerioLase MVP-7. It is a free-running, variable pulsed Nd:YAG laser. The 7 variable pulse durations can be thought of as "different lasers" in one device as they have discrete and discriminating tissue interactions. The LANAP=LAR treatment is one of the most successful protocols in treating gum disease because it can target the source of the inflammation without hurting or removing any healthy gum tissue. It can slow or stop attachment loss and decrease pocket depth, and allow the body to recover from the chronic infection without the need for scalpel or sutures.
You can't change physics! The success of the LANAP protocol is rooted in laser physics and the unique interaction between the tissue in the mouth and the variable pulsed wavelength of the PerioLase MVP-7 1064 Nd:YAG dental laser.
The 1064 wavelength passes through water and hydroxyapatite; but is absorbed in melanin and hemoglobin. Simply put – the wavelength targets the diseased tissue without harming healthy tissue. The laser light penetrates 4mm beyond the tissue surface for effective bacteria kill. Once the site is clean; the laser interacts with the hemoglobin to create a stable fibrin clot.